Conte' Crayon Sets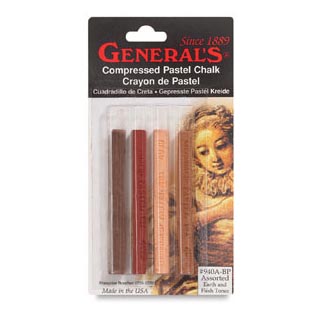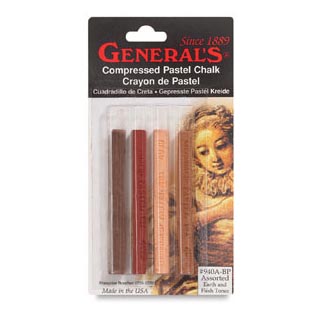 Conte' Crayon Sets
Each package contains four smooth, compressed sketching sticks. Each stick is 3" long.
Sanguine and Sienna are traditional earth pigments whose warm reddish-brown tones have been artists' favorites for centuries.
Made in the USA.
Assorted Earth and Flesh Tones - The assortment package contains four different sticks, one each of Sienna, Sepia, Burnt Sienna, and Light Flesh Tone.
Traditional Sketching Colors,- These handcrafted, artist-quality crayons are offered in a set of four traditional sketching colors, including White, Sanguine, Sienna, and Black.
Gray Tones - These artist-quality, pigment-rich chalk pastels are best used on slightly rough paper. They're easily blended with an eraser/blender, tortillion, chamois, a kneaded eraser, or your fingers.