Pochade Set for Oils and Acrylics - Rosemary & Co - View Details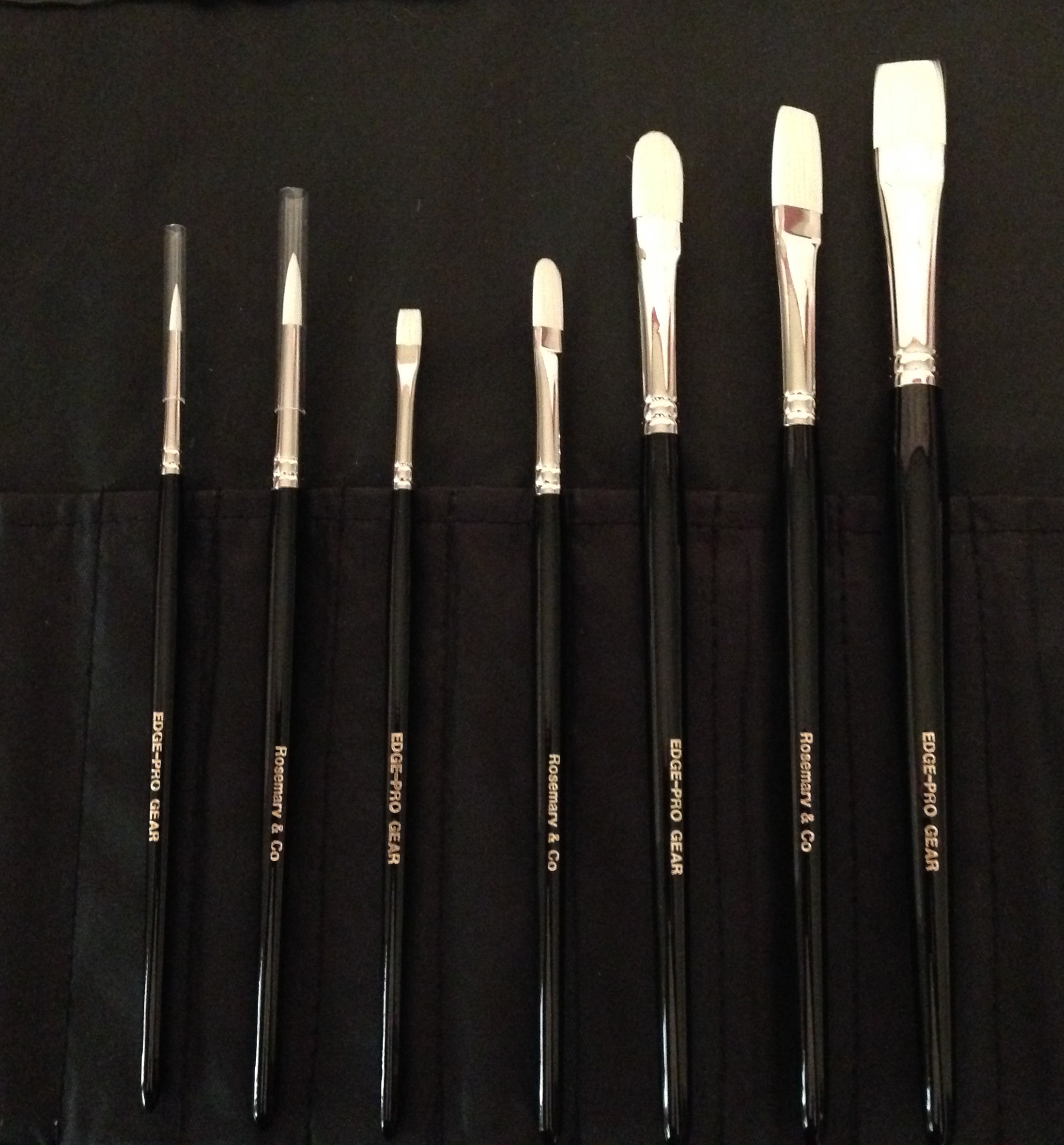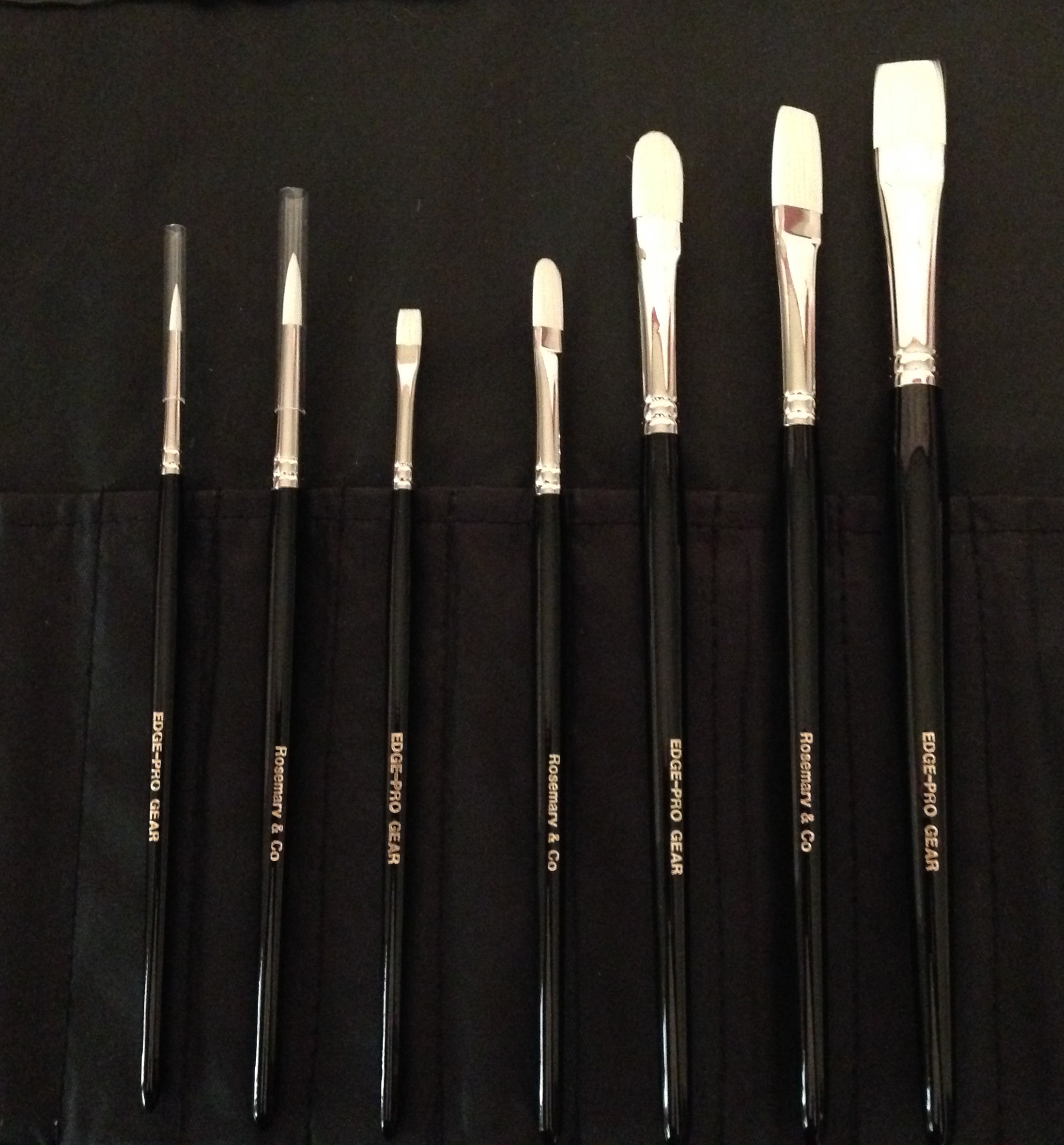 Pochade Set for Oils and Acrylics - Rosemary & Co - View Details
Rosemary & Co teams with EdgeProGear to offer their most popular brush sets.
All of our artists brushes are handmade from the finest quality materials which are source throughout the world by ourselves. Care and skill which goes into each and every one of our brushes. Expertly made for you. – Rosemary & Co
Ivory Range - For the oil artist who wants a brush to keep its shape and is good to clean. Synthetic Bristle at its best. A cross between the feel of Nylon and Hog Bristle. Having a good spring and perhaps most importantly no 'spray'. Will carry a good load of oil paint unlike Nylon, for realistic work they are perhaps as close to ideal as it gets. In the words of the artist who helped me with the trials on this range
'You've probably got the Holy Grail of brushes – what a treat!' – Rosemary & Co
Pochade Set for Oils and Acrylics
All on the short handles & all from the Ivory range. This set is perfect for those who like to paint 'En Plein Air'. You can comfortably fit these brushes into most pochade boxes or carry cases, with the longest brush handle measuring just under 9 inches in length, from the tip of the synthetic hair to the base of the black varnished handle. We have selected some of the most popular sizes for you to enjoy when away from the studio. Suitable for Oil or Acrylic.
Ivory Short Flat size 1, 8

Ivory Long Flat size 6

Ivory Filbert size 3, 6

Ivory Pointed Round 1, 3